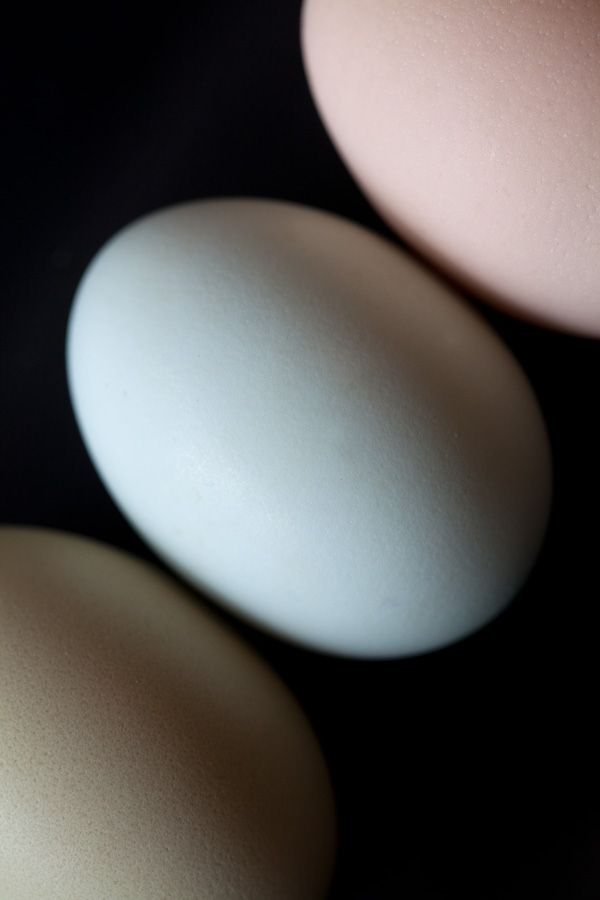 It's not surprising, but this week is National Egg Salad Week. I assume due to the fact that fridges all across the country contain a dozen or two hard-boiled, brightly-colored eggs. I actually dyed some eggs this year as well. I saw an article on AnnArbor.com about dying eggs with natural colorants. I thought the earthy-colored eggs looked so cool. I bought a dozen free-range, multi-colored eggs from a local farm, Back Forty Acres. I got mostly light blue and green eggs to make the dying easier. These blue to green chicken eggs come from the Aracuana, a breed of chicken developed in Chile. Araucanas have also been crossed with other breeds to produce the Americauna, sometimes called the "Easter egg chicken" in a reference to its multi-colored eggs.
By the way, Back Forty Acres sells their brown free-range eggs year round at New Chelsea Market, 125 S. Main St. Chelsea, MI and The Produce Station, 1629 S. State St, Ann Arbor, MI. They also have eggs available at many of the area farmer's markets such as the Chelsea Farmers' Market & Plymouth Farmers' Market and through Lunasa.
Here at the Savage house, we generally do not eat eggs unless they are free-range and from a local farm. We are actually considering getting our own chickens. Everyone we know with their own chickens absolutely LOVE having chickens. I'm sure if we decide to do it, we will too.
Once you have enjoyed the experience of eating one of these delicious eggs, you will never buy plain old, commercial white eggs again. I'm serious. The difference is like night and day. Also, as the magazine Mother Earth News proved, farm fresh eggs are much, much better for you by leaps and bounds.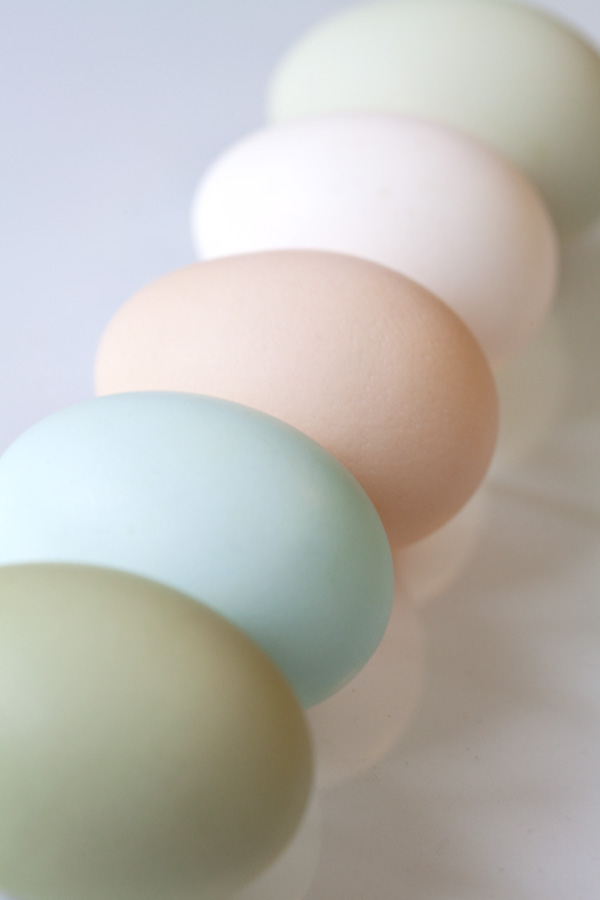 Eggs from chickens that roam freely around the farm have:
1/3 less cholesterol
1/4 less saturated fat
2/3 more vitamin A
2 times more omega-3 fatty acids
7 times more beta carotene
To start, I boiled the following items in different pots for about 15 minutes: blueberries, blackberries, coffee grounds and raspberry tea. After filtering the water through a strainer and added cider vinegar, I let the eggs sit in the warm colored water until I liked the way they looked. Not really rocket science. Some colors, like blueberry, worked better than others. I think next year I'll try different foods like boiled spinach and turmeric.  Not knowing how each natural color would look combined with the multi-colored eggs made the outcome way more interesting than using predetermined colored pellets and commercial white eggs.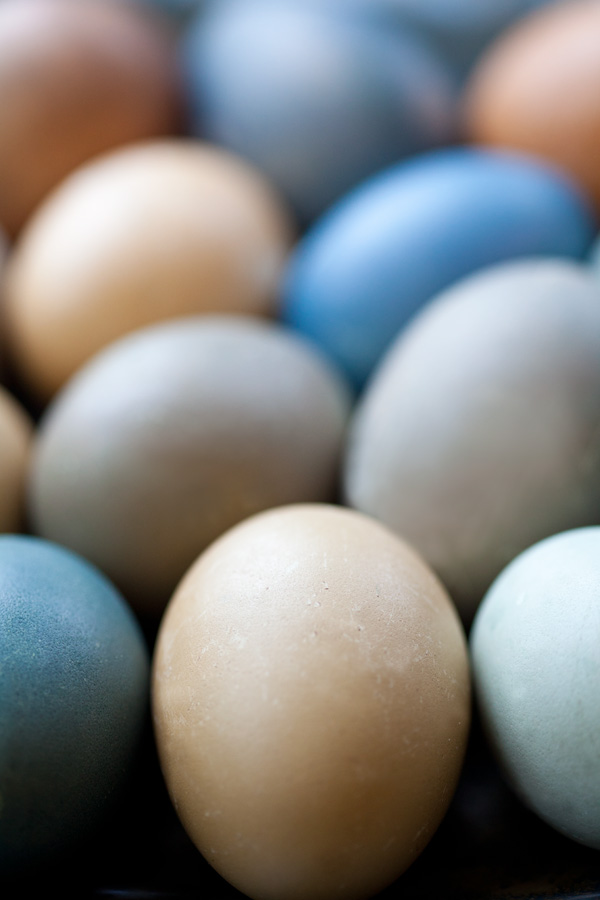 So, now I, like so many, have a dozen hard-boiled multi-colored eggs in my fridge. I plan on making a small batch of egg salad but I will also be enjoying these eggs on a fresh salad. Here is a recipe for one of my all time favorite salads. It's so simple, but the flavors are amazing together.
Spinach salad with hard boiled eggs, gorgonzola and a raspberry vinaigrette dressing.
Spinach, torn into pieces
Red onion, sliced
Toasted walnuts
Gorgonzola cheese
Hard-boiled egg, sliced
Cracked pepper
Raspberry vinaigrette dressing:
1/4 cup of seedless raspberry preserves
1/4 cup olive oil
1/2 cup seasoned rice vinegar (I use a sushi rice vinegar)
1 Tbls. Balsamic vinegar (optional)
Blend the ingredients until smooth then chill.