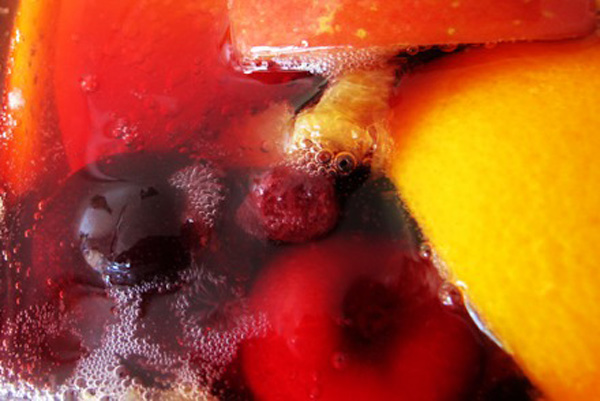 I was perusing Facebook status updates yesterday and a beautiful image of fruit caught my eye. It was a photo collage of the making of Sangria by a friend of mine, Cherie Stangis. Here on The Savage Feast, we believe a recipe is not complete without lots of mouthwatering images, so I asked Cherie if she would like to be our first guest blogger and share her Sangria recipe and images.
Cherie is friend of mine, someone I met through a photography organization called Exposure Detroit. She knows the Detroit area very well and has been my guide many times in the city, including my first visit to Detroit's Eastern Market . If you haven't been yet, go. The market is huge and bursting with fresh produce, locally-made cheeses, sauces, and canned goods, as well as an amazing array of plants.
Cherie currently has many of her photographs on display at an exhibit at Woodbridge Pub in Detroit, through July 21. Worth a visit just for the photo exhibit but I recommend you have a beer and a bite while you're there. In addition to the fantastic beer selection, Woodbridge Pub has an interesting pub menu. Chris and I agree that they were two of the best sandwiches we have ever had from a pub. Check out their menu.
Thanks, Cherie, for all the beautiful images and the yummy recipe. For more of her wonderful photography, check out her Flickr page .
My Awesome, Smack Your Mama, Sangria Recipe, by Cherie Strangis
Although the 4th of July is the quintessential American holiday, there's no reason that you have to stick to all-American food and drinks. After all, we are the great melting pot. One of my very favorite summer time drinks is Sangria, a wine punch typical of Spain and Portugal. I guarantee that if you follow my recipe you will get a lovely, thirst-quenching drink that will keep you mildly buzzed all day/night long and you won't even have a hangover the next morning. I hate chain supermarkets; they are so impersonal and often way too crazy and crowded on a holiday weekend. So, I stopped in at Johnny Pomodoro's to stock up on wine, fruit and soda.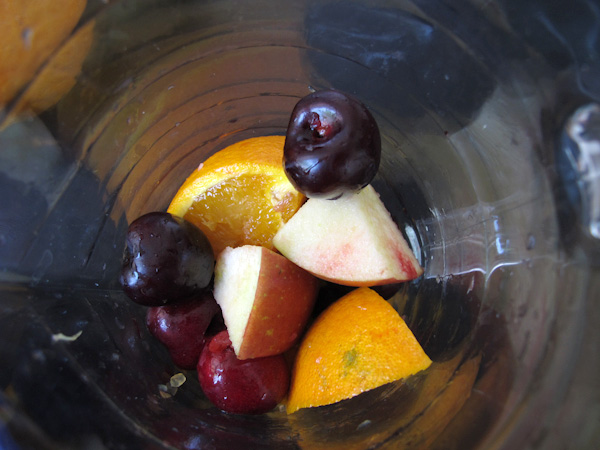 Get yourself one bottle of dry red wine (I like Merlot), a two-liter bottle of Sprite, a bottle of Real Sangria (except no substitutions, it must be Real Sangria), ½ pint of brandy, oranges, cherries, apples (or other fruit to your taste) and one large or two smaller pitchers. Cut up the fruit and add it to the pitchers first. Pit your darn cherries! It's gross when your guests have to spit out cherry pits and then where the heck do they put them?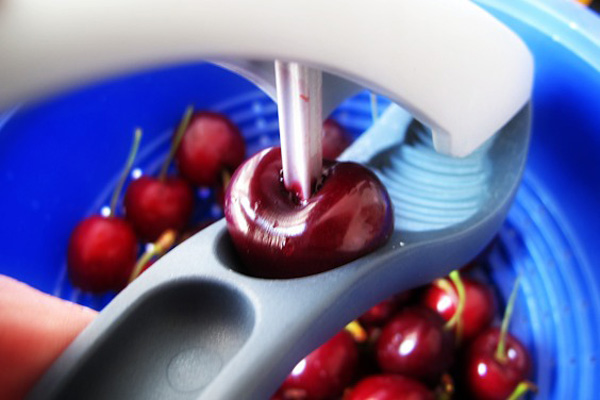 Once the fruit is cut up and in pitchers, add brandy, Real Sangria, Sprite and red wine. Don't fill the pitchers up all of the way so that you have a little room to add more liquids as needed. If it's too sweet, put in more red wine and a splash more brandy. If it's too dry, stir in some more Sprite or Real Sangria. Put those pitchers in the fridge overnight or make it first thing in the morning and let it sit all day in the fridge. Put a large ladle or serving spoon in the pitchers when you serve the sangria so you can make sure there's some fruit in every drink. Enjoy!