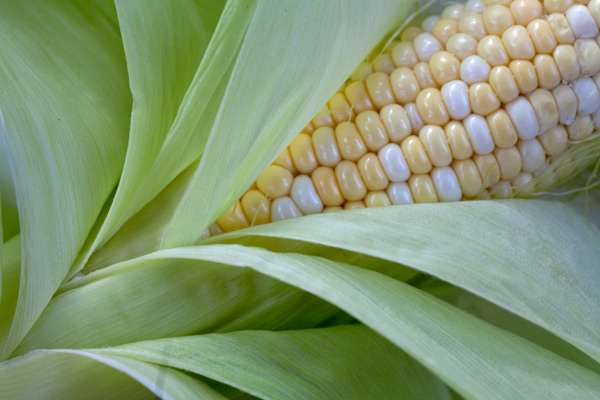 Every year, when Michigan corn is ready to harvest, we head to the farmer's market and buy 3-4 dozen ears to roast and preserve. The first year we did this, we bought corn from a girl who would harvest corn on her family farm and then sell it at farmer's markets to raise money for college.  I love that. We got a year's worth of roasted corn and it helped contribute to someone's education. We bought from her because she said she picked it that morning and that's what we wanted, the freshest corn you can buy. The sooner you cook the corn after picking, the sweeter the corn will be.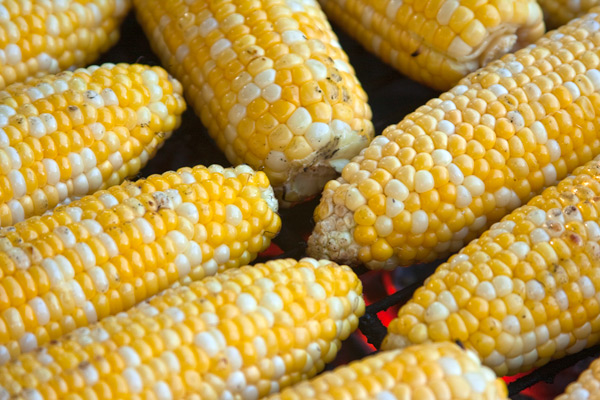 I was taught years ago that you need to soak the corn in a bucket of water for hours, in husks and then grill, also in husks, in order to have the best grilled corn on the cob. I have since learned that you don't need to do that. Buy your corn fresh, husk it, and then grill it. It's that easy. I also like to brush a little oil onto the corn before grilling it. Get your grill good and hot and rotate the the corn so that you get an even light char. It will take about 10-15 minutes.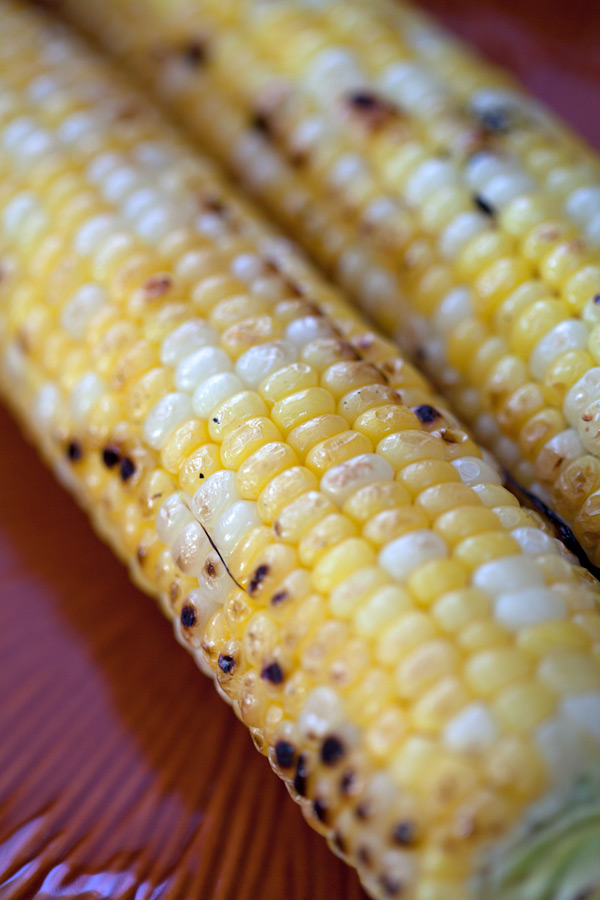 After the corn has been grilled let it cool a bit. Then, with a knife cut the kernels off the cob. Hold the the end of the cob and cut towards the tip on a cutting board. You will get about 1/2 cup to 2/3 cup of roasted corn per ear. Any unused corn can be frozen for future use. To preserve the corn, place the corn in small Ziploc bags in 3-4 cup portions and freeze flat. If you freeze it laying flat it is really easy to break up if you just want to use part of the bag.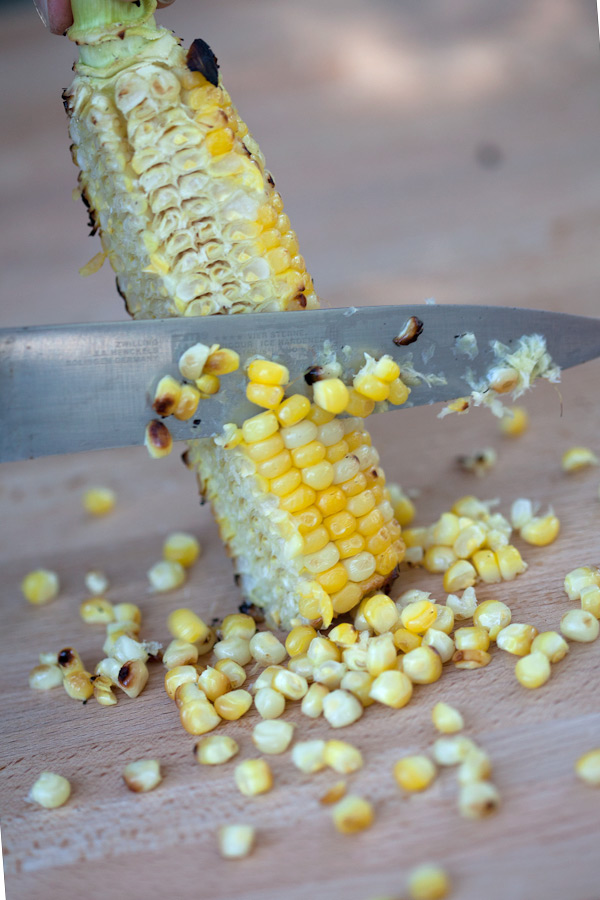 We use the corn in a wide variety of recipes such as rice and beans, salsa, enchiladas, stuffed peppers and corn chowder. You could add it to an omelet or wraps or even salads. Roasting and preserving fresh sweet corn is so easy and is such a great thing to have on hand for all kinds of recipes.