I know, I know, the cupcake is so 2010. Apparently, cupcakes are out and pies are in. Maybe the flaming cupcake and cupcake fondue are out, but take a classic, never-go-out-of-style food like carrot cake and make it into cupcakes, and you have something that will always be in.
This recipe makes a yummy cupcake, but, because it uses whole grains, honey and and nuts, I would argue that it makes an equally yummy muffin when served without frosting. Maybe I should call them mupcakes?
Despite the fact that it uses 100% whole wheat it is surprisingly light and moist. You can even substitute the pineapple with a sweet and juicy honey crisp apple (in season very soon!) to make it more local-friendly.
The recipe can be made with canned, crushed pineapple, but if you use fresh pineapple, you can use the rest of the pineapple to make dried pineapple flowers to top the cupcakes with. I give instructions to making these below.

Carrot Cupcakes
Makes 18 cupcakes. ( Adapted from Nola Silver's Carrot Cake Recipe)
 Ingredients:
1/2 cup brown sugar
1/4 cup honey
1/2 cup canola oil
2 eggs
1/2 tsp. salt
1 tsp. cinnamon
1 cup whole wheat pastry flour
1 cup carrot, finally grated
1/3 cup toasted pecans, chopped*
1 tsp. baking soda
1 tsp. baking powder
1/2 finally chopped Pineapple or canned, crushed pineapple*
*Toasting the pecans is optional. I place the whole pecans on a tray in the toaster oven and toast for a few minutes. What closely so that the nuts do not burn. It's a fine line between toasted and burned.
*Fill the half cup with the pineapple and then squeeze some of the extra juice out. This helps keep the cupcakes from being too sweet.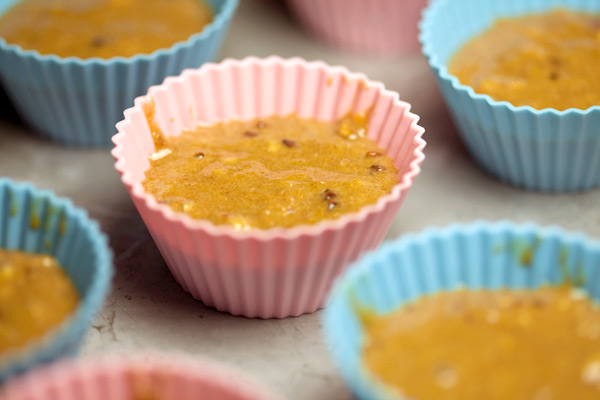 Directions:
Mix together, sugars, oil, eggs, salt and cinnamon.
Add in the rest of the ingredients and mix well.
Pour into cupcake pan with cupcake papers or silicone cupcake cups 2/3 full.
Bake at 350 until toothpick comes out clean (about 22 minutes).
Let cool and serve as muffins or frost them for cupcakes. Keep refrigerated and serve cold.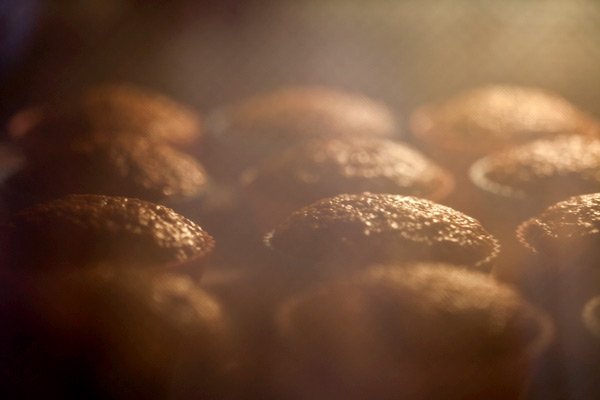 Whipped Cream Cheese Frosting
Makes about 3 1/2 cups
8 ounces light (Neufchatel) cream cheese, at room temperature
1/3 cup honey
2 teaspoons vanilla extract
pinch of salt
1 cup cold heavy cream
Whip heavy cream until stiff peaks form. Place in a separate bowl. Hint: Put mixing bowl and beater(s) that you're going to use to whip the heavy cream in the freezer for 10 minutes before using them. The chilled bowl and beaters will help the cream to whip properly
Whip Neufchatel cheese, vanilla, honey, and salt until smooth and light.
Stir half of the whipped cream into the cream cheese mixture. Gently fold remaining whipped cream into Neufchatel cheese mixture until combined.
This can be made a day in advance. Refrigerate until ready to use. Make sure that your cupcakes have cooled completely before icing them.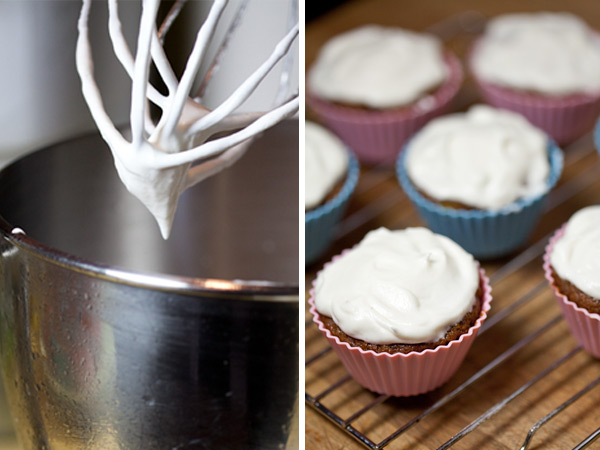 Making dried pineapple flowers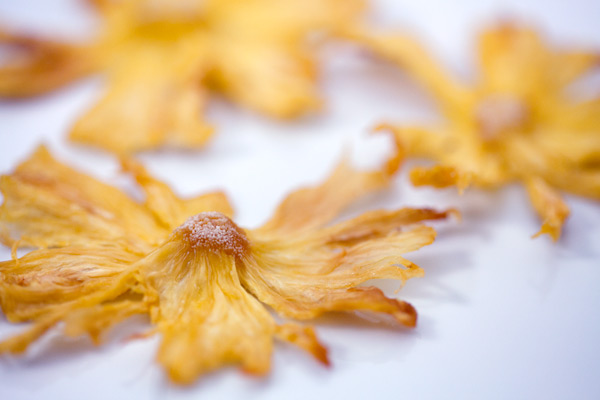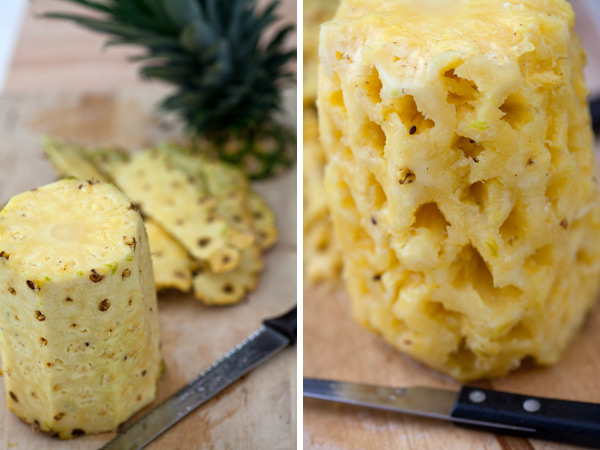 This is pretty simple and there are a lot of different instructions online about making these so what I will tell you is based on my own experience making them.
Cut off the top and bottom of the pineapple and then cut off the rind. With a small spoon, the end of a peeler or a small pairing knife cut out the eyes of the pineapple. I used a pairing knife to make sharper deeper cuts so that the flowers would look like they had more distinct pedals. Lay the pineapple on it's side and cut thin slices. I used a bread knife to do this and it took a few slices to get a feel for it. The thinner the slice, the quicker they will dry. My pineapple was very ripe and therefore super juicy, so I placed the slices on a few layers of paper towels to soak up the extra juice.
The directions I found on how to dry them in the oven said to bake them at 225 degrees for an hour flipping once. After an hour mine were not ready and, because I didn't want to run the oven too long (it was a hot day) and I was afraid more time would burn the edges too much, I placed the partially dried flowers in the dehydrator to finish drying them. I loved the results. The edges were slightly browned from baking and the dehydrator made the center of the slices pop and look more like a flower center. When you remove them from the oven or the dehydrator, while they are still warm, they can be formed into the shape of a flower and then placed in an egg carton to cool. I refrigerated them overnight and placed them on the cupcakes right before serving. If you put them on the cupcakes too early they get a little soggy and wilted. Still good that way, but not as visually appealing.