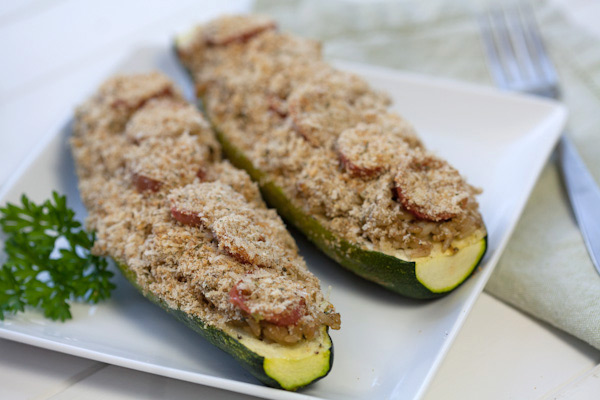 From peppers to kale, the garden is in full swing, but there are two things I can't seem to eat enough of to keep up with the productions, zucchinis and cherry tomatoes. The image below is how my fridge feels right now. To top it off I am so busy that finding time to cook has been a challenge, so I need to cook things that are simple, that utilize the overflow of produce and that make a lot, to last a few days. This recipe does just that. It is based on a rice pilav recipe that we make all the time but instead of using marjoram and turmeric to season the rice it is seasoned with oragano and rosemary.   The rice mixture is moist and savory and stays moist even after baking. This recipe doesn't call for much cheese so if you like more cheese by all means add more! I top the zucchinis with sliced cherry tomatoes but you can use roma tomatoes as well.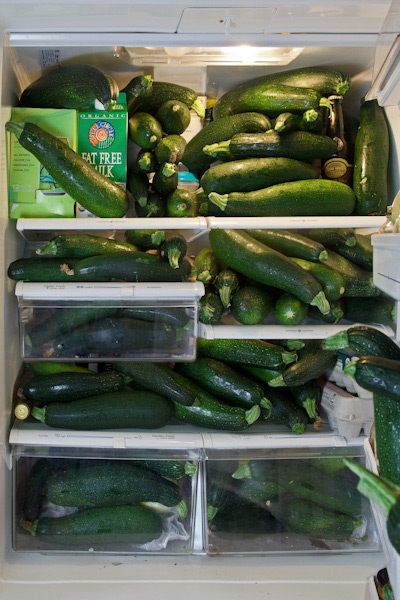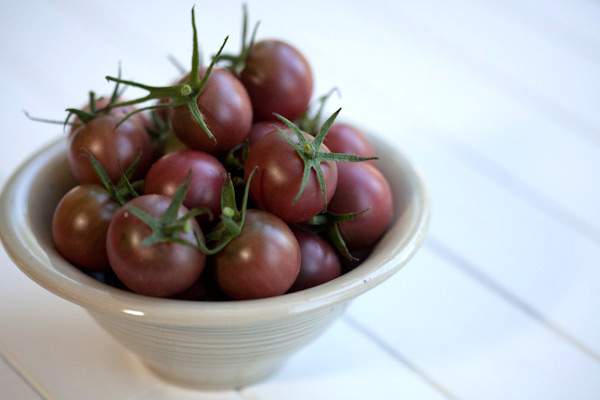 The cherry tomatoes that we grow are called black cherry tomatoes. They are described as "Beautiful black cherries look like large, dusky purple grapes; they have that rich flavor that makes black tomatoes famous. Market growers report that this variety is an incredible seller; large vines yield very well. Very unique and delicious." They have a slight tartness when baked and it compliments the savoriness of the rice mixture. The zucchinis will still have a slight crunch (which I like) so if you prefer a softer zucchini you can bake them in a pan with a little spaghetti sauce on the bottom of the pan or precook the zucchinis a little longer. I suspect, although I haven't tried yet, that they can be partially cooked and then frozen for a quick dinner another day. I'll try it and report my findings soon. This recipe also calls for orzo (see below) which is a small rice shaped pasta and can be found in the pasta section of the grocery store.

Stuffed Baked Zucchini
Ingredients:
2 Tablespoon olive oil
1 medium onion
2 Tablespoon finally chopped oregano
1 teaspoon dried rosemary
pinch of salt and ground pepper
1/2 cup dried orzo (pasta shaped like rice)
1 cup long grain rice
2 3/4 cups of vegetable broth
4 medium zucchinis
2 Tablespoons diced parsley
cherry tomatoes (approx. 24)
1 cup shredded Parmesan Reggiano
1 cup italian bread crumbs
Directions:
Heat oil in a saucepan. Stir in chopped onions. Saute until lightly browned. Add rosemary, oregano, salt and pepper. Stir in pasta and saute until the pasta browns a little. Stir in brown rice and saute for 2-3 min. Add broth and stir once. Cover and bring to a boil. When it comes to a boil reduce heat to low and simmer for 35 minutes.
While the rice is cooking prepare the zucchinis. Cut the ends off and slice them in half lengthwise. With a small paring knife and a spoon cut out the center of the zucchini and scoop it out with a spoon. Dice and set aside the parts you removed that are not too full of seeds. Heat oven to 350. Place the zucchini halves on a greased cookie sheet. Brush them with a little olive oil and lightly salt an pepper them. Bake the zucchinis for 12 minutes.
When the rice is finished add the diced zucchini and parsley cover and set aside. When the zucchinis are finished baking remove them from the oven and fill each half with the rice mixture. Top with sliced cherry tomatoes and cover with the cheese bread crumb mixture. Bake at 350 for 35 minutes or until the top has browned and the zucchinis are soft.