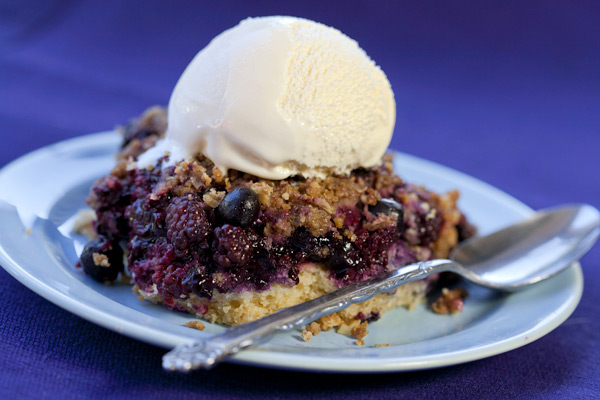 The name Summer Breeze came about after my brother and his family came to visit last summer and we went blueberry picking at the Dexter Blueberry Farm. My brother kept calling them bluebreeze so the name kind of stuck. The photo below is my nephew, Theo, showing me the berries he had picked.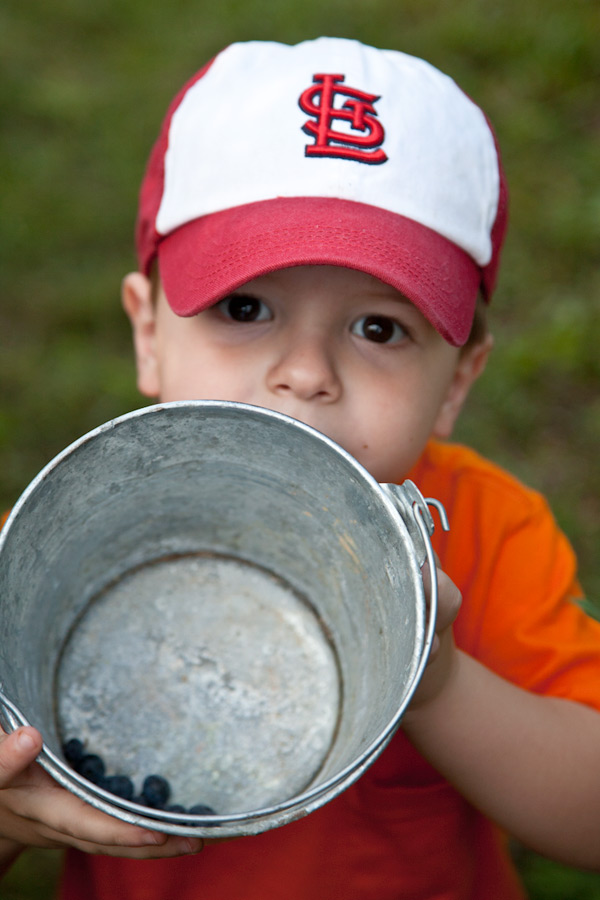 Since blueberries and blackberries are in season right now, I'm using them for this recipe. However, you could use other berries as well. The blueberry picking was a little rough this year. I think the blueberry bushes suffered a bit during the mid-summer drought that we had in this area. Also, the clouds of mosquitoes made it a pretty unpleasant (not to mention the fear that one of those super mosquitoes would find me and have its way.)  The blackberries, however…well, they seemed to thrive, and we had most of them picked before the mosquitoes got bad.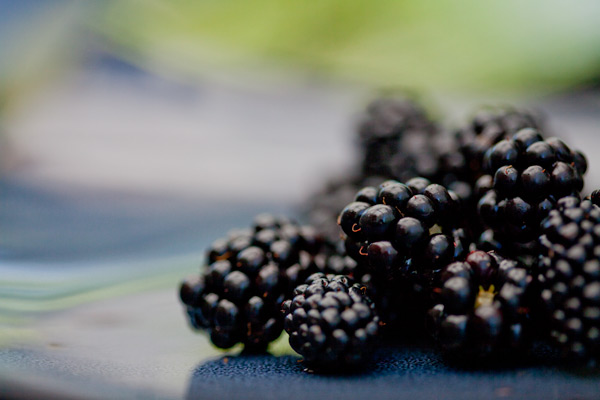 This recipe is sort of gilding the lily because I love how the cake in a cobbler soaks up all the juice from the fruit and also love the texture and crunch of a crisp. I couldn't decide between the two I decided to make a recipe that incorporates a little of both. It is a layered recipe that has the cake on the bottom and the crisp on top.

Summer Breeze
Ingredients:
The Fruit
2 cups blackberries
2 cups blueberries
1 Tablespoon cornstarch
1 Tablespoon honey
2 teaspoons finally grated lemon zest
The cobbler bottom
1 1/4 cup whole wheat pastry flour
1/2 cup sugar
1 1/2 teaspoon baking powder
1/4 teaspoon salt
1/2 cup milk plus 2 Tablespoons
1 teaspoon vanilla extract
6 Tablespoons unsalted butter
The crisp topping
1/2 cup whole wheat pastry flour
1/2 cup quick oats
6 Tablespoons brown sugar
1/2 teaspoons cinnamon
1/2 teaspoons nutmeg
1/8 teaspoons salt
4 Tablespoons unsalted butter
Directions:
Preheat the oven to 375º.
Sort through the berries, removing stems and bad ones, then toss them with the cornstarch, honey and lemon zest. Set aside.
To prepare the crisp topping: Combine flour, oats, brown sugar, spices, and salt. Cut the butter into small pieces; then cream it into the flour mixture with the bottom of a tablespoon. Continue creaming the mixture until there is no loose flour.
To prepare the cobbler bottom: In a medium bowl combine flour, baking powder and salt. Set aside. In a stand mixer (or using an electric hand mixer) beat butter and sugar until fluffy. Add flour mixture alternating with milk until smooth.
Grease a 9×11 baking pan. Spread the cobbler batter evenly over the bottom of the pan. Top the batter with the fruit mixture. Distribute the crisp topping over the berries. Bake 45-55 minutes, until the cake batter is cooked completely and the top is browned.