I grew up in a large family and both of my parents worked, sometimes more than one job, so meal-time was about convenience. I am a product of the quick and easy processed food generation of Tyson Chicken Breasts, frozen pot pies and succotash. I consumed a whole lot of frozen prepared foods and partially ready boxed meals. I don't eat that way anymore (aside from the occasional frozen pizza – with fresh toppings, of course), and I don't blame my parents for serving foods like that, they didn't have much of a choice, but there is a lot of information, now, proving that the processed or "convenience" foods are just not good for us. However, there were a few meals that I just adored and have figured out how to have them, just made better, with fresh ingredients.
This recipe for Herbed Zucchini Tart is one of those made-better-family-favorites. It was inspired but the Zucchini Crescent Pie recipe that was, no doubt, right on the label of the crescent role tube. This time I make it with fresh herbs including a little arugula for a kick. The crust is made from a very simple whole wheat crust recipe from the cookbook American Whole Foods Cuisine. Click HERE for that recipe. You can always use your favorite family crust recipe or even a store-bought one. Both Arbor Farms and The People's Co-op offer very good whole wheat frozen crust options that are still leagues better than crescent roles in a tube.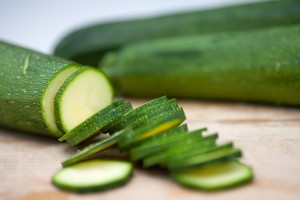 Herbed Zucchini Tart

2 Tbsp olive oil
1 1/2 cups onion, finely chopped
3 cloves garlic, minced
4 cups zucchini, thinly sliced into coins
1 cup arugula, chopped
3 eggs
1/4 cup sour cream
2 tsp salt, divided
freshly ground pepper
3 Tbsp fresh basil
3 Tbsp fresh oregano
3 Tbsp fresh parsley
2 Tbsp spicy brown mustard
2 cups gruyère cheese, shredded
paprika
homemade whole wheat crust or store-bought frozen pie crust
To prepare the zucchini mixture, heat 2 Tbsp of olive oil over medium heat. Add onion and cook until they are translucent. Add the garlic and cook for 2-3 minutes. Add zucchini, arugula, fresh herbs, 1 tsp salt and pepper and cook, stirring occasionally to coat, 5-8 minutes. Take off heat. Let cool.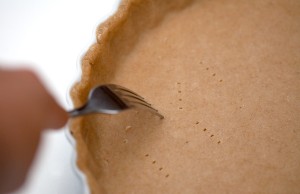 Preheat oven to 400 degrees.
To prepare the egg mixture, lightly whisk the eggs, sour cream, 1 tsp salt and freshly cracked pepper.
Pierce the bottom of the tart shell or pie crust several times with a fork. Preheat the crust for 12 minutes.
Turn heat down to 350 degrees. Using a pastry brush, lightly brush the dough with the egg mixture (this will seal any of the fork piercings, if needed; reserve the remainder for the filling). Bake the tart shell an additional 5 minutes or until fully set and baked through.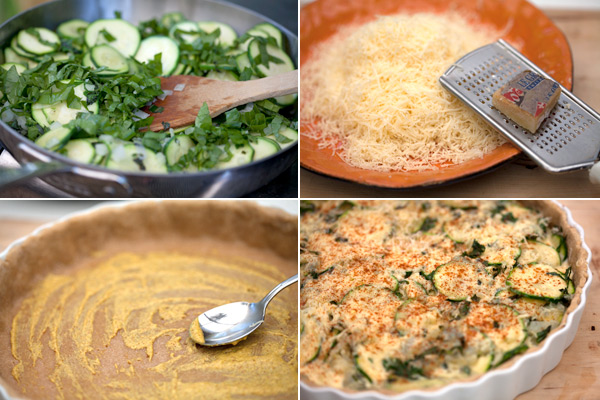 After pre-baking the tart shell, spread 2 Tbsp spicy brown mustard on the bottom of the shell. Sprinkle 1/3 of the shredded gruyère over the mustard. Spread half of the zucchini mixture in the shell. Sprinkle another 1/3 of the cheese and then the other half of the zucchini mixture. Gently pour the egg mixture over top (go slowly to avoid overfilling and spilling over the edge of the tart). Top off the tart with the last of the cheese and sprinkle on top a little paprika for color. Bake for 35-40 minutes. Let cool on a wire rack for 5 minutes before serving. Leftovers can be reheat in a 350 degree oven until warmed through.